Product Description
The all-new Yonex Power Cushion Cascade Drive Badminton Shoe focuses on a combination of ultimate comfort and high performance.
Featuring for the first time in a Yonex power cushion cascade drive badminton shoe is Memory Foam which not only absorbs shock on 'foot strike' but also releases pressure on the critical areas of the foot.
With comfort in mind, the Cascade Drive offers players comfortable-fitting badminton shoes. The soft material on the inside provides for comfort, while the tough material on the outside reduces the wear and tear effect of the shoes, making them more durable to last.
The new Cascade comes into its own when worn for extended periods.
Product Technology
POWER CUSHION
Shock Absorption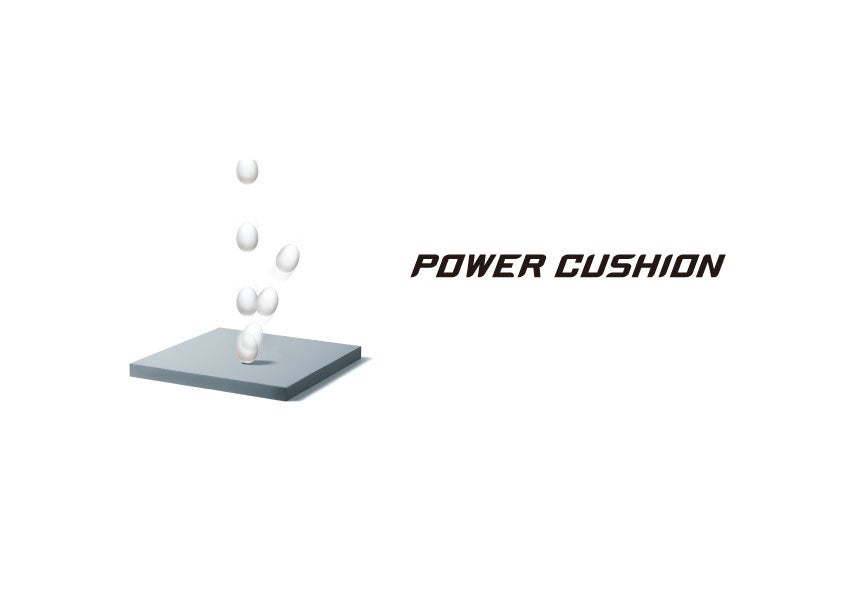 The YONEX Power Cushion absorbs shock and then reverses the impact energy for smooth transfer into the next movement. Compared with urethane, the YONEX Power Cushion construction provides 3 times more shock-absorbing power. When dropped from 7m above a Power Cushion sheet, an egg will bounce back 4m without damage.
Hexagrip Sole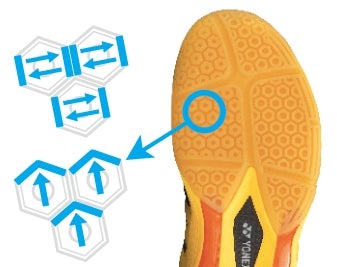 For agile and stable footwork, the hexagrip pattern provides 3% more grip and is 20% lighter than the standard sole material.
Round Sole
Max Energy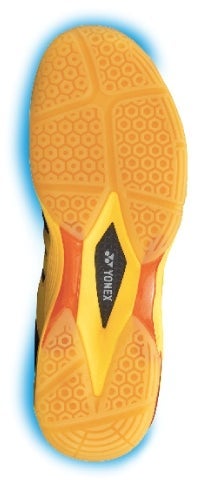 The YONEX Round Sole is designed to provide all-around support for quick and smooth footwork. The Round Sole ensures smooth movements and the transfer of maximum energy.
Memory Form Insole
Cushioning & Comfortable Fit
Durable Skin (CASCADE DRIVE)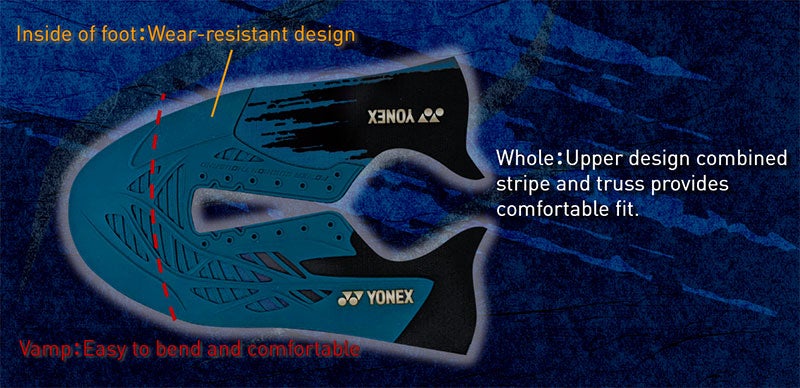 Toe Assist Shape
A toe-centric design that cuts down on pressure in the big toe, as well as offers, improved support at the mid-foot and heel for a stable fit. Power loss is reduced, allowing for swift footwork.