The popular ASTROX 99 series known for generating dominating smash power, is coming out with new technology and a new look ― in collaboration with men's singles World No1. Kento Momota. The new ASTROX 99 goes a step beyond unequivocal raw power, gaining the ability to control the pace of the game.
Yonex worked hand in hand with Kento Momota to craft a racquet that would give him both power and the ability to convert defensive plays into offense; the result is an improved ASTROX 99 Pro where decisive power is accompanied by extended shuttle hold for enhanced defensive shot-making.
| | | |
| --- | --- | --- |
| ✅ | | Stiff |
| ✅ | Frame | HM Graphite / Namd / VOLUME CUT RESIN / Tungsten |
| ✅ | Shaft | HM Graphite / Namd |
| ✅ | Joint | NEW Built-in T-Joint |
| ✅ | Length | 10 mm longer |
| ✅ | Weight / Grip | 4U (Ave.83g) G5 |
| ✅ | Stringing Advice | 4U: 20 - 28 lbs |
| ✅ | Colour | White Tiger |
| ✅ | Made In | Taiwan |
| ✅ | Item Code | AX99-P |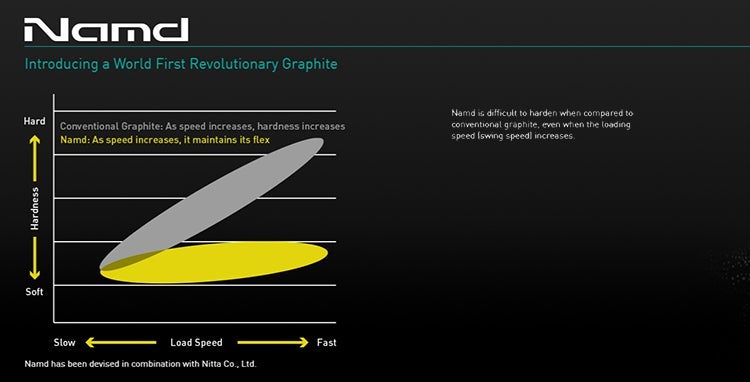 Namd
Revolutionary Graphite
 A world-first, new dimension graphite material, Namd, greatly improves the adhesion of the graphite fibers and resin by attaching nanomaterial directly to the graphite fiber.In high performance racquets, it is common to combine nanomaterials with resin that connects graphite fibers, but in Namd, nanomaterials are directly adhered to the graphite fibers and resin is greatly increased. This major improvement produces a shaft that flexes and stores energy, delivering explosive force on impact with the shuttle.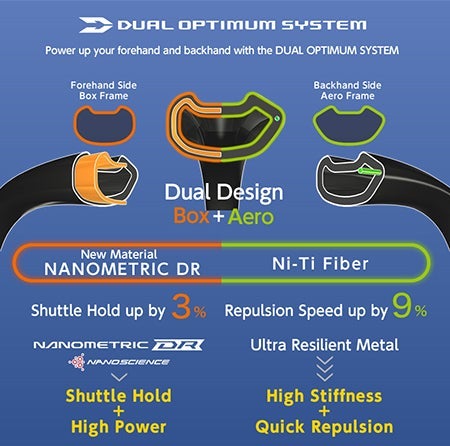 Rotational Generator System
Counterbalanced Weight Distribution
 By applying the counterbalance theory, weight is distributed throughout the grip end, frame top and the joint for maximum control. The transition to the next shot can be performed smoothly, with rapid succession.
Energy Boost CAP PLUS
 Uniquely shaped cap which maximizes shaft performance. The front allows the shaft to flex, while the sides arch-shaped curve stabilizes the racquet face by preventing the shaft from twisting.
New Built-in T-Joint
The lightweight T-Joint increases stability of the shuttle on the strings, maximizing power and control.