Product Description
This racket is part of the new generation of Astrox rackets. The Astrox 77 rackets are focused on giving the player a lot of accessibility, power, and maneuverability. The racket has a lower balance point than most Astrox rackets to provide you with a bit more speed, and the shaft of this racket is much more flexible. The racket is made out of graphite.
The Yonex Astrox 77 Tour is also equipped with the 'Rotational Generator System' 'Nanomesh Neo' and also ' Light feel Carbon Neo' from Yonex. This ensures that you can make optimal use of the top-heavy frame while attacking, but that your racket recovers fast enough after a hit to guarantee a good defense.
Product Specification
| | |
| --- | --- |
| Expertise Level | Advanced |
| Weight (Grams) | 83 (+/- 2) - 4U |
| Balance Point | Head Heavy |
| Flex | Medium |
| Grip Size  | G5 (3 inches) |
| Frame Material | HM Graphite |
| Shaft Material | HM Graphite / Nanomesh Neo |
| Stringing Advice | 20 - 28lbs |
| Gourmets | 76 |
| Racket Length | 670mm |
| Stringing Status | Company Strung |
|  Full Cover  | Yes |
Product Technology
ISOMETRIC
Enlarged Sweet Spot
ISOMETRICTM technology continues to help the world's greatest players achieve global success.
Developed over 30 years ago, the ISOMETRICTM design increases the sweet spot by 7%*. Compared to a conventional round frame, a square-shaped ISOMETRICTM racquet generates a larger sweet spot by optimizing the intersection of the main and cross strings.
ISOMETRICTM delivers greater control without sacrificing power. ISOMETRICTM is a Trademark of Yonex CO., LTD.
*Tested by Yonex
Rotational Generator System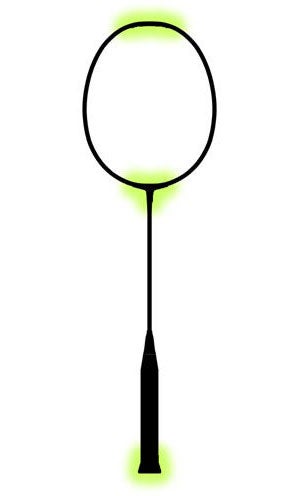 Counterbalanced Weight Distribution
By applying the counterbalance theory, weight is distributed throughout the grip end, frame top, and joint for maximum control. The transition to the next shot can be performed smoothly, with rapid succession.
Super Slim Shaft
Reduced Air Resistance
The slimmest racquet ever produced by YONEX vastly reduces air resistance whilst providing maximum feel.
Energy Boost CAP PLUS
The uniquely shaped cap maximizes shaft performance. The front allows the shaft to flex, while the side arch-shaped curve stabilizes the racquet face by preventing the shaft from twisting.
Light feel Carbon Neo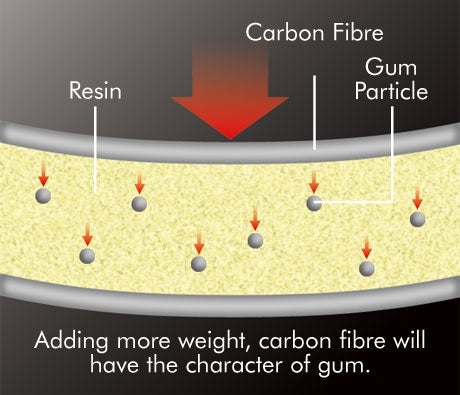 Flexible
Combining gum particles with carbon fiber generates a light feel and flexibility at impact.