Product Description 
The lightest badminton racket from Yonex, weighing only 63 grams!

Yonex Astrox 22 LT is an Acute aggressive attack angle. Attack with more power and control. Yonex Astrox 22F badminton rackets for players who want to attack from any position, from any angle, and with incredible force.
The Yonex Astrox Series Badminton Rackets are designed to deliver powerful smashes with steep angles, taking the point to the opponent. Astrox uses the revolutionary Rotational Generator system to allow players to prepare for the next shot without losing the force and control of the stroke 
Product Specification
| | |
| --- | --- |
| Expertise Level | Intermediate |
| Weight (Grams) | 63 grams (+/- 2)  |
| Balance Point | Head Heavy |
| Flex | Stiff |
| Grip Size  | G5 (3 inches) |
| Frame Material | Graphite / NANOMESH NEO / Tungsten |
| Shaft Material | Graphite / NANOMESH NEO |
| Stringing Advice | 20 - 28lbs |
| Gourmets | 76 |
| Racket Length | 670mm |
| Stringing Status | Company Strung |
|  Full Cover  | Yes |
Product Technology

Ensures a stronger more flexible frame, while increased shaft flex creates maximum power.
AERO+BOX Frame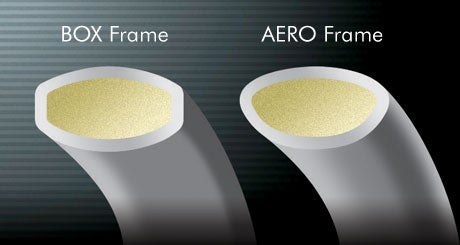 Combines a solid hitting feel and quick swing.

Enlarged Sweet Spot
ISOMETRICTM technology continues to help the world's greatest players achieve global success.
Developed over 30 years ago, the ISOMETRICTM design increases the sweet spot by 7%*. Compared to a conventional round frame, a square-shaped ISOMETRICTM racquet generates a larger sweet spot by optimizing the intersection of the main and cross strings.
ISOMETRICTM delivers greater control without sacrificing power. ISOMETRICTM is a Trademark of Yonex CO., LTD.
*Tested by Yonex

Counterbalanced Weight Distribution
By applying the counterbalance theory, weight is distributed throughout the grip end, frame top, and joint for maximum control. The transition to the next shot can be performed smoothly, with rapid succession.
Control Support CAP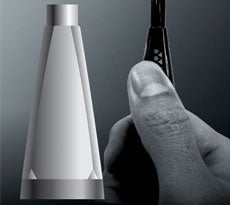 Sharp Maneuverability
The control support cap provides an 88% wider flat surface compared with an ordinary racquet for easier gripping, fast follow-through, and the sharpest maneuverability.