Product Description
Yonex Arcsaber 11 play The racket is designed to deliver pinpoint accuracy in the heat of lightning-fast rallies & refined by YONEX engineers, allows the racquet to achieve new levels of frame flexibility holding the shuttle on the string bed for even longer, for greater control at the point of impact, to allow you to hit counter receive shots with the accuracy and speed you need to kill the point.
The ARCSABER frame is designed to flex at the point of impact to hold the shuttle on the string bed for longer. By storing and then releasing energy, ARCSABER delivers precise shot-making for players seeking a higher level of control. Positioned at the sides of the racquet.


| | |
| --- | --- |
| Expertise Level | Intermediate  |
| Weight (Grams) | 83 (+/- 2) - 4U |
| Balance Point | Even Balanced |
| Flex | Stiff |
| Grip Size  | G5 (3.25 inches) |
| Frame Material | HM Graphite |
| Shaft Material | HM Graphite / SUPER HMG / ULTRA PE FIBER |
| Stringing Advice | 20 - 27lbs |
| Gourmets | 76 |
| Racket Length | 670mm |
| Stringing Status | Company Strung |
|  Full Cover  | Yes |

Product Technology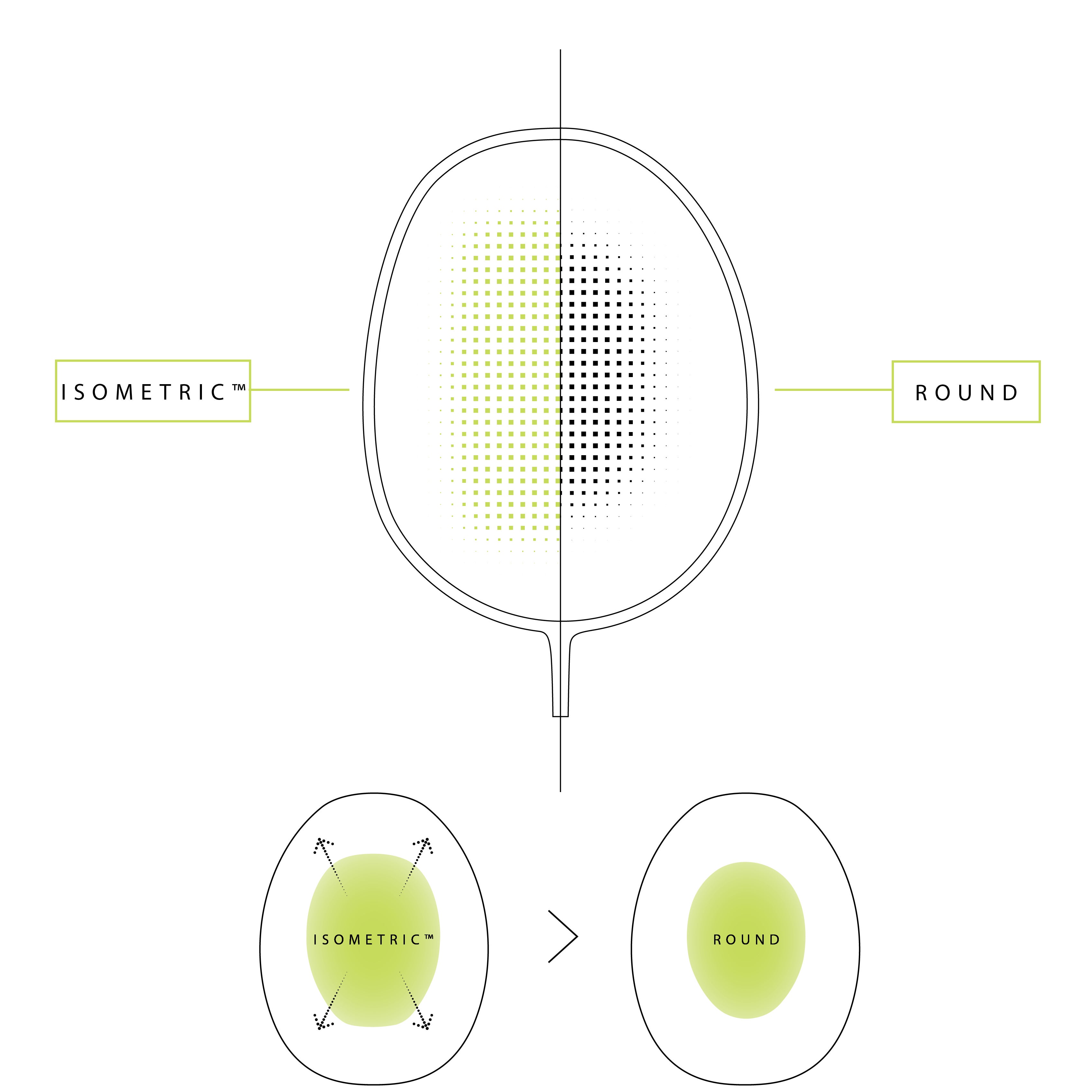 Enlarged Sweet Spot
ISOMETRICTM technology continues to help the world's greatest players achieve global success.
Developed over 30 years ago, the ISOMETRICTM design increases the sweet spot by 7%*. Compared to a conventional round frame, a square-shaped ISOMETRICTM racquet generates a larger sweet spot by optimizing the intersection of the main and cross strings.
ISOMETRICTM delivers greater control without sacrificing power. ISOMETRICTM is a Trademark of Yonex CO., LTD.
*Tested by Yonex
Solid Feel Core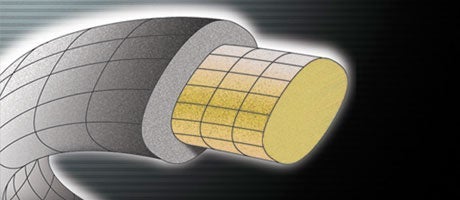 Cuts Vibration
The built-in solid feel core cuts harmful miscellaneous vibration at impact. Solid feel core is carried in all racquets manufactured in Japan.
Ultra PE Fiber

The shaft is constructed using 'Ultra PEF' – ultra polyethylene fiber – which is light enough to float on water yet able to withstand immense forces. these characteristics allow for maximum shock absorption.


T-ANCHOR
Reduced Torque
A new composite material T-ANCHOR used in the T-joint helps reduce excess torque when hitting an off-center shot.
Super HMG
Super High modulus graphite
Box Frame
The extra stiff profile provides a solid stable feel on impact with the shuttle.
CONTROL-ASSIST BUMPER
The CONTROL-ASSIST BUMPER attached at the top contains T-ANCHOR, micro-sized tetrapods that help lock in vertical strings for improved accuracy.