Product Description
Massive Forehands, Quick Backhands! The Yonex Duora uses cutting edge technology to place two unique frame shapes into one revolutionary Badminton Racket. The Racket allows player to dominate the court with Powerful Forehands and Quick Backhands. Yonex Duora is suitable for players who use both Speed and Power in their game.
Badminton Star Viktor Axelsen talks about how the DUORA Z-STRIKE badminton racquet boosts his game. 

Product  Specification

Expertise Level
Advance

Weight (Grams)

88 (+/- 2) - 3U

Balance Point
Even Balance / Long Size
Flex

Extra Stiff

Grip Size 
G4 (3.5 inches)
Frame Material


T-Anchor / High Modulus Graphite / Nanometric DR / Hyper-MG

Shaft Material
EX-HMG / Extra Slim Shaft / 

NEW Built-in T-Joint

Stringing Advice

20 - 28lbs
Gourmets

76
Racket Length

670mm (10mm Longer)
Stringing Status

Unstrung

 Full Cover 
Yes
Product Technologies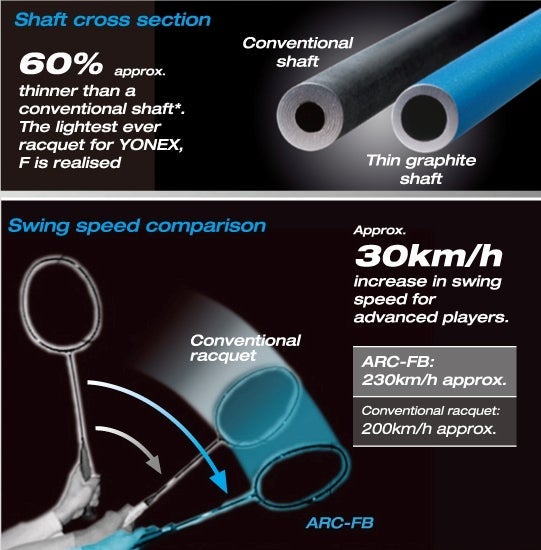 NANOMETRIC
Lightweight
NANOMETRIC* improves the bonding strength between the carbon fibres enabling us to take racquet shaft construction to another level.
By reducing the amount of carbon in the shaft to make it 60%* thinner than a conventional racquet whilst retaining stiffness, YONEX has created a revolutionary lightweight racquet with lightening head speed and control.
*NANOMETRIC is the new material which applies the NANOALLOY
TM
Technology of Toray Industries, Inc.
*approximate measurement when compared to a conventional racquet shaft, tested by YONEX

NANOMETRIC DR
Unique Technology
NANOMETRIC DR is a new carbon material developed by Yonex based on our unique NANOSCIENCE technology. Created from a material originally developed for next generation space aviation by Toray Industries, Inc., this marks the first time it has been used within the racquet industry. By combining firm shuttle hold and high repulsion, NANOMETRIC DR puts the DUORA into a class of its own.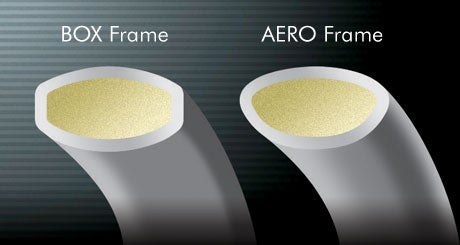 AERO+BOX Frame
Combines solid hitting feel and quick swing.
Compact Frame
Faster Swing
To balance the heavy racquet head, the frame has been made smaller to maintain the fast swing demanded by advanced players.By reducing the drag caused by air resistance, the head-heavy feeling is reduced and racquet handling speed is increased.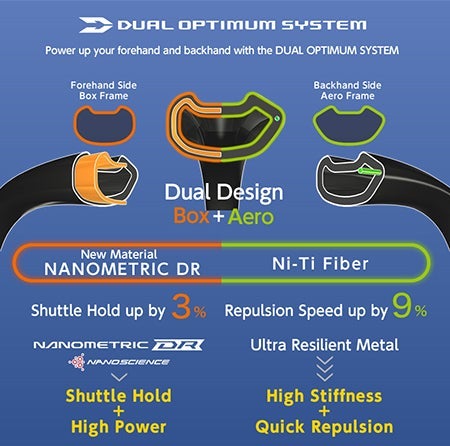 Power up your forehand and backhand with the Dual Optimum System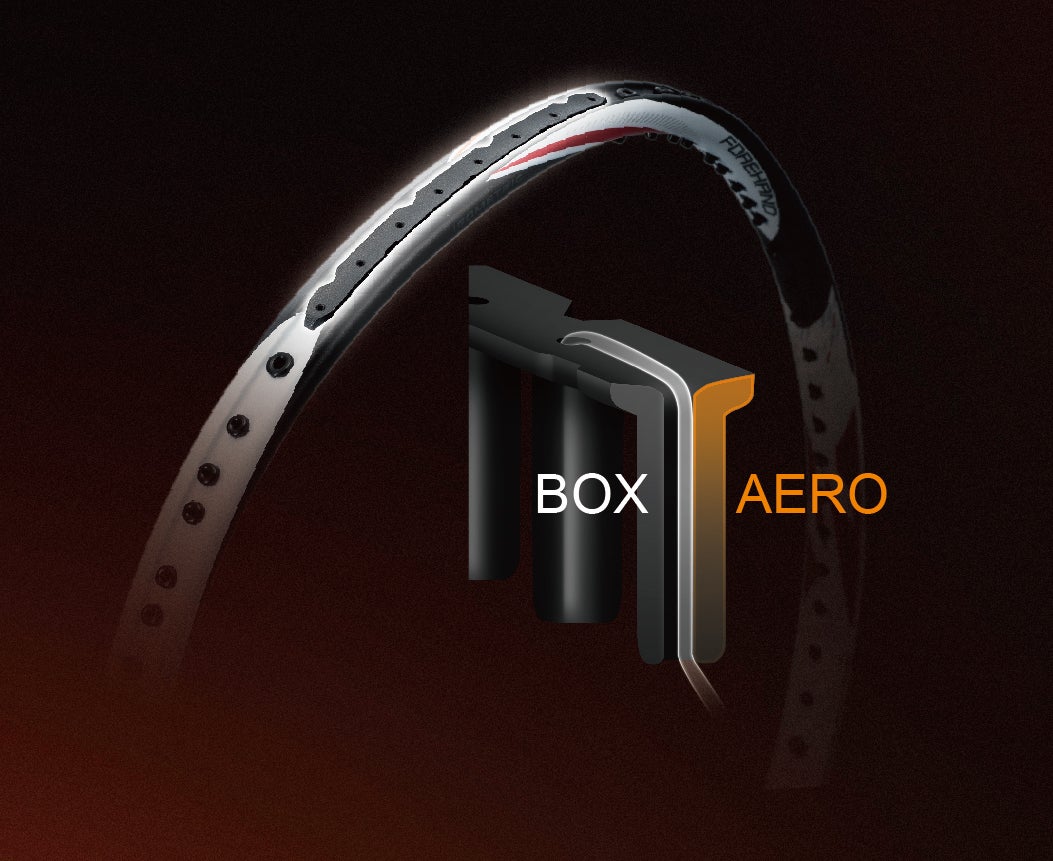 DUORA Grommet Design
The new DUORA Grommet design features 8 linked grommets made with differing thicknesses on either side of the frame. When hit on the box side, thicker and harder grommets on the aero side result in a stiffer string bed, ultimately increasing launch power on the shuttlecock.

YONEX has designed a new grommet pattern called the HORIZONTAL-A CONCEPT that has helped us create the smallest frame in our history. The pattern anchors 4 strings horizontally to allow greater flex in the string bed and to create an enlarged sweet spot at the top of the frame. So even off-centre shots can be powerful.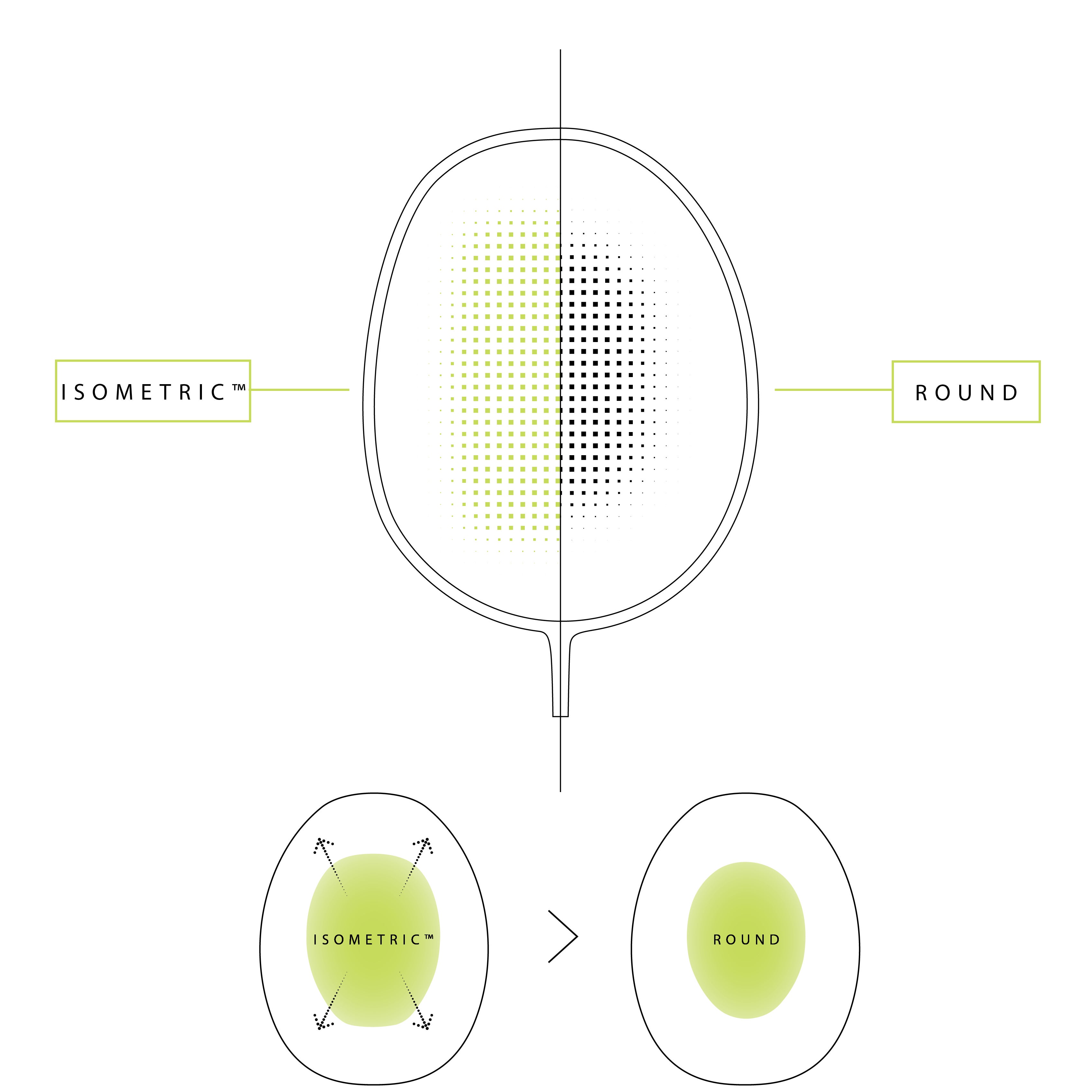 Enlarged Sweet Spot
ISOMETRICTM technology continues to help the world's greatest players achieve global success.
Developed over 30 years ago, the ISOMETRICTM design increases the sweet spot by 7%*. Compared to a conventional round frame, a square-shaped ISOMETRICTM racquet generates a larger sweet spot by optimizing the intersection of the main and cross strings.
ISOMETRICTM delivers greater control without sacrificing power. ISOMETRICTM is a Trademark of Yonex CO., LTD.
*Tested by Yonex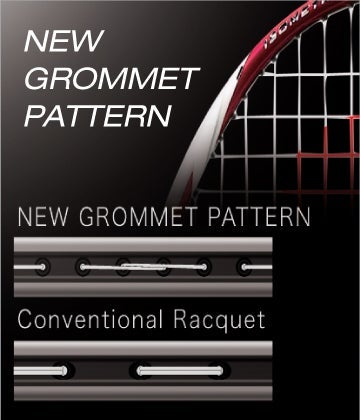 New Grommet Pattern
High-Performance
The single-pass grommet hole construction provides more grommet holes for a more high-performance stringing pattern.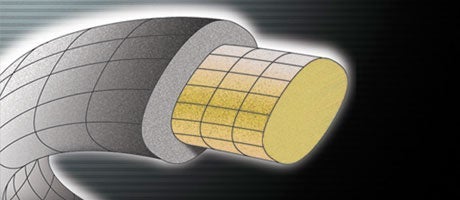 Solid Feel Core
Cuts Vibration
The built-in solid feel core cuts harmful miscellaneous vibration at impact. Solid feel core is carried in all racquets manufactured in Japan.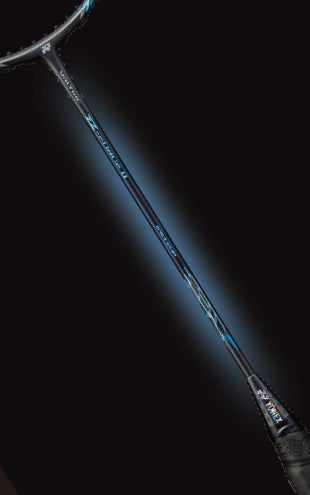 Extra Slim Shaft
Thinnest, Strongest Ever Produced by Yonex
Cutting edge NANOMETRIC carbon technology is used to produce an ultra-thin, ultra-tough, aerodynamic shaft, created for a stronger and more intense shot.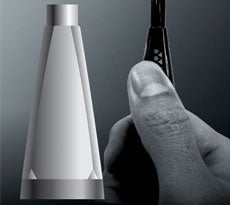 Control Support CAP
Sharp Maneuverability
The control support cap provides an 88% wider flat surface compared with an ordinary racquet for easier gripping, fast follow-through and the sharpest maneuverability.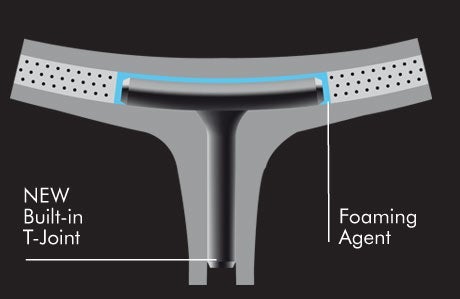 New Built-in T-Joint
The lightweight T-Joint increases stability of the shuttle on the strings, maximizing power and control.
EX-HMG
Provides sharper power for all your shots.