Astrox 100 ZZ the most advanced badminton racket from Yonex is here!
The Yonex Astrox 100 ZZ badminton racket brings in the next level of Power and Versatility. Designed with a slimmer shaft and an advanced Rotational Generator System, this new badminton racquet will let you dominate the court like never before! 

By developing racquet technologies in weight distribution, shaft, frame shape and cap, the ASTROX 100 enables access to power that controls the quick changes of pace in the game.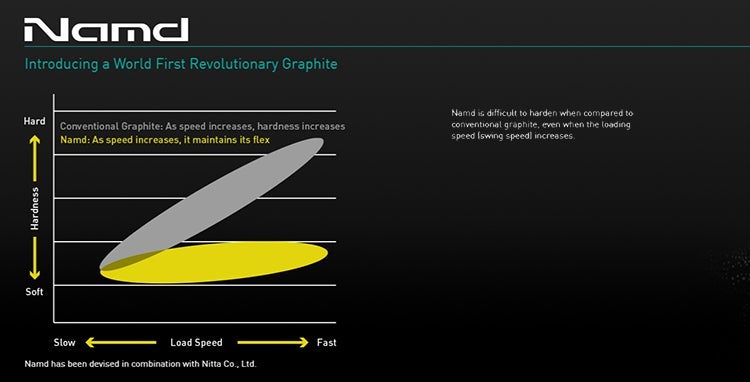 Namd
Revolutionary Graphite
A world-first, new dimension graphite material, Namd, greatly improves the adhesion of the graphite fibers and resin by attaching nanomaterial directly to the graphite fiber.In high performance racquets, it is common to combine nanomaterials with resin that connects graphite fibers, but in Namd, nanomaterials are directly adhered to the graphite fibers and resin is greatly increased. This major improvement produces a shaft that flexes and stores energy, delivering explosive force on impact with the shuttle.

Rotational Generator System
Counterbalanced Weight Distribution
By applying the counterbalance theory, weight is distributed throughout the grip end, frame top and the joint for maximum control. The transition to the next shot can be performed smoothly, with rapid succession.

Hyper Slim Shaft
Designed to slice through the air, generating speedy power
Energy Boost CAP PLUS
Uniquely shaped cap which maximizes shaft performance.The front allows the shaft to flex, while the sides arch-shaped curve stabilizes the racquet face by preventing the shaft from twisting.
| | | |
| --- | --- | --- |
| ✅ | Length: | 10mm longer |
| ✅ | Item Code: | AX100ZZ |
| ✅ | Flex: | EXTRA STIFF |
| ✅ | Frame: | HM Graphite / Namd / Tungsten / Black Micro Core / Nanometric |
| ✅ | Shaft: | HM Graphite / Namd |
| ✅ | Weight | 4U 80-84g |
| ✅ | Grip | G5 |
| ✅ | Stringing  | 4U 20-28lbs |
| ✅ | Colour: | Dark Navy, Kurnei |
| ✅ | Made in: | Japan |