BOX SHAPED FOR POWER. AERODYNAMIC FOR SPEED
Yonex Duora 10 Badminton Racket uses cutting edge technology to place two racket frames into one. The forehand side of the racket is box shaped to produce maximum power in your smashes. The backhand side is aerodynamic for quick gameplay that adds speed to the shots. With Yonex Duora 10, you can indeed get the best of both worlds.  
| | |
| --- | --- |
| Flex | Stiff |
| Frame | HM Graphite / NANOMETRIC DR / NICKEL-TITANIUM FIBER |
| Shaft | HM Graphite / NANOMETRIC |
| Joint | NEW Built-in T-Joint |
| Length | 10 mm longer |
| Weight / Grip | 3U (Avg. 88g) G4,  |
| Stringing Advice | 3U: 19 - 26 lbs |
| Color(s) | Blue / Orange |
| Made In | Japan |
| Item Code | DUO10 |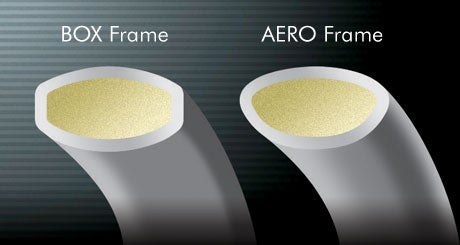 AERO+BOX Frame
 Combines solid hitting feel and quick swing. The two frames combined into one gives you the ability to produce powerful forehand smashes and quick backhand gameplay, allowing you to completely dominate the game.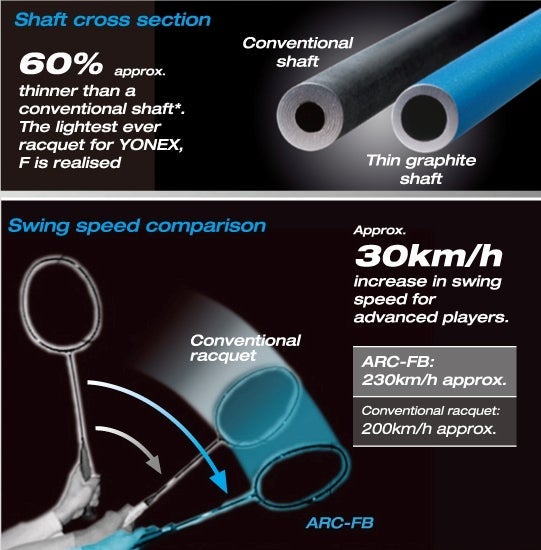 NANOMETRIC
Lightweight
NANOMETRIC* improves the bonding strength between the carbon fibres enabling us to take racquet shaft construction to another level. By reducing the amount of carbon in the shaft to make it 60%* thinner than a conventional racquet whilst retaining stiffness, YONEX has created a revolutionary lightweight racquet with lightening head speed and control.*NANOMETRIC is the new material which applies the NANOALLOYTM Technology of Toray Industries, Inc.*approximate measurement when compared to a conventional racquet shaft, tested by YONEX
NANOMETRIC DR
Unique Technology
NANOMETRIC DR is a new carbon material developed by Yonex based on our unique NANOSCIENCE technology. Created from a material originally developed for next generation space aviation by Toray Industries, Inc., this marks the first time it has been used within the racquet industry. By combining firm shuttle hold and high repulsion, NANOMETRIC DR puts the DUORA into a class of its own.