Product Description
New 2021 Edition Yonex Astrox 3 DG rackets can take up to 35lbs of string tension. Using high modulus graphite in this mid-range series, the Yonex Astrox 3DG offers you lightweight, and shots are bound to be steeper and your attack- relentless, helping you to truly dominate the court👍
Product Specification 
| | |
| --- | --- |
| Expertise Level | Intermediate |
| Weight (Grams) | 83 (+/- 2) - 4U |
| Balance Point | Head Heavy |
| Flex | Hi-Flex |
| Grip Size  | G4 (3.5 inches) |
| Frame Material | HM Graphite/Tungsten |
| Shaft Material | HM Graphite/Nanomesh Neo |
| Stringing Advice | 20 - 35lbs |
| Gourmets | 76 |
| Racket Length | 670mm |
| Stringing Status | Company Strung |
| Full Cover  | Yes |
Product Technologies
NANOMESH NEO
Nanomesh
 Neo is a material that promotes quicker shaft take-back. It is an adhesive that helps combine the Graphite fiber with the resin for a stronger and more flexible frame. This allows for the shaft to flex more building up energy to transfer to the shuttle, on both smash and drive shots. Once the racket has made contact with the shuttle the 
NANOMESH
 NEO helps the frame to return to its original state in order for you to be able to play your next shot for that attaching edge.
AERO+BOX Frame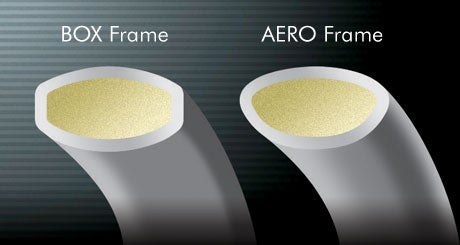 Aerodynamic contouring of the top of the frame minimizes air resistance so air flows faster across the curved surface during the swing, accelerating head speed and transferring more speed and power into hits. This construction tapers into the 
YONEX
 Box Shape midway through the frame for high stability, low-torque performance, and more accuracy.
ISOMETRIC
Enlarged Sweet Spot
ISOMETRICTM technology continues to help the world's greatest players achieve global success. Developed over 30 years ago, the ISOMETRICTM design increases the sweet spot by 7%*. Compared to a conventional round frame, a square-shaped ISOMETRICTM racquet generates a larger sweet spot by optimizing the intersection of the main and cross strings. ISOMETRICTM delivers greater control without sacrificing power. ISOMETRICTM is a Trademark of Yonex CO., LTD.
*Tested by Yonex
Rotational Generator System

Counterbalanced Weight Distribution
By applying the counterbalance theory, weight is distributed throughout the grip end, frame top, and the joint for maximum control. The transition to the next shot can be performed smoothly, with rapid succession.
Control Support CAP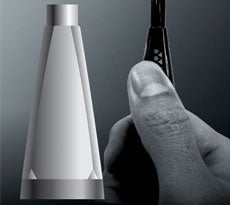 Sharp Maneuverability
The control support cap provides an 88% wider flat surface compared with an ordinary racquet for easier gripping, fast follow-through, and the sharpest maneuverability.
Built-in T-Joint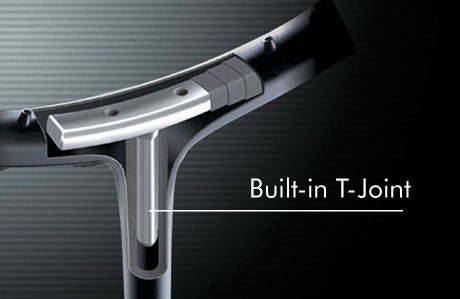 Molded deep into the layers of graphite where the frame connects with the shaft, the YONEX Built-in T-Joint creates a durable and high-strength one-piece frame that is torque-free.